The "Gebührenfrei Mastercard GOLD" is a permanent fee-free credit card from Advanzia Bank. It offers up to 7 weeks of interest-free payments with no annual fees. Advanzia Mastercard Gold includes international travel insurance, worldwide cash withdrawals and 24-hour customer service, all this at no extra charge.
Gebührenfrei Mastercard GOLD Advantages
Mastercard GOLD Requirements
In order to get a credit card from Advanzia Bank, you should meet the following requirments:
You are at least 18 years old
Living in Germany
Gebührenfrei Mastercard Application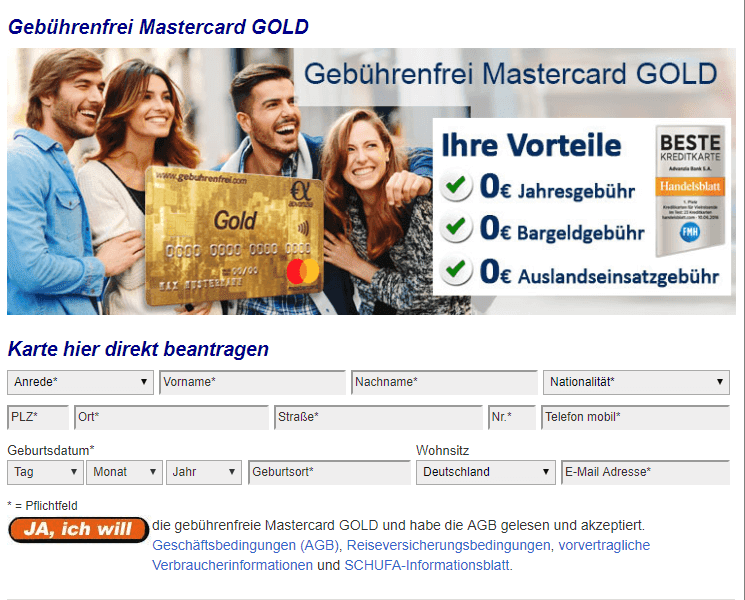 Applying for the advanzia Mastercard is really easy and takes only 2 minutes. To get your golden Mastercard, just follow the steps below:
Click here, on "Apply for Mastercard"
Fill out the simple form with your personal data and then click on "JA, ich will".
Information on the next page is optional, just click on "Jetzt senden"
Done! You will get your Gebührenfrei MasterCard Gold in a few days per mail.